---
About Us
---
Seventh Planet, Inc. was founded in 1999 to provide excellence in design and web development. Our mission is to provide cutting-edge solutions with a high level of customer service.
We maintain a versatile and talented core team, providing consultation, one-on-one project management, concept creation, design, and world-class programming.
We also maintain an extensive network of independent designers, programmers, database developers, and SEO experts. With this excellent pool of professionals, we deliver innovative designs with a short turnaround time for all budgets. We pride ourselves on a high level of service and an ongoing working relationship. In fact, our clients continue to work with us on an ongoing basis, from original design to site maintenance.
AACAST
Acting Success Now
Alysia Reiner
BabySteps
Body Maxx
Brad Lachman Productions
Bride's Night Out
Café au Go Go
Capital Play
CBC Japan
Center for Self-Development
Change Is Gonna Come
Citigroup
ComicCollectors.net
Cortés Alexander
Cutterfly
David Basche
Davis & Warshow
Digital Transitions

---
Disney/Buena Vista
Don Friesen
Dr. Bonnie Goldstein
EBL Coaching
Engelbert Humperdinck
First Independent Pictures
Fit4Free
Garrett Fischbach.com
Gate GourmetHess Corporation
HPPhotography
HVJ Design
Independent Group
inEntertaiment
Infinite Platinum Group
Inside Game
Irene Webb Literary
Jamie Kennedy
Katalyst Executive Search
Kirschenbaum & Kirschenbaum

Levy Learning Center
Lifespan Learning Institute
Madoff Recovery Group
Margaret Lewin, M.D.
Maria Sliwa
McCabe Coaching Group
Mish-Mish
Mobie Sports
New School of Cooking
Nina Green
oLo Brand Group
Orange House Properties
Paul Barrett
Peres Projects
Peter Pamela Rose
Pinnacle Ridge Wineries
Postal Envelope Company
Price/Waterhouse/Coopers
Puppetronics

RealTribute
Rock Creek Creative
Rockwood Capital
Ron Shetler
Sea Fun for Kids
Shotgun Digital
Spiritual Revolution
Steven Scott.tv
Subarashii Kudamono
SunSpa LA
Trademark Talent
US Blueberry Council
VCA Talent
Wanna Buy a Watch?
Wigs by Renate
Wines of Subarashii
Whole Coaching
Wonderful Fruit

AACAST
Acting Success Now
Alysia Reiner
BabySteps
Body Maxx
Brad Lachman Productions
Bride's Night Out
Café au Go Go
Capital Play
CBC Japan
Center for Self-Development
Change Is Gonna Come
Citigroup
ComicCollectors.net
Cortés Alexander
Cutterfly
David Basche
Davis & Warshow
Digital Transitions
Disney/Buena Vista
Don Friesen
Dr. Bonnie Goldstein
EBL Coaching
Engelbert Humperdinck
First Independent Pictures
Fit4Free
Garrett Fischbach.com
Gate GourmetHess Corporation
HPPhotography
HVJ Design
Independent Group
inEntertaiment
Infinite Platinum Group
Inside Game
Irene Webb Literary
Jamie Kennedy
Katalyst Executive Search
Kirschenbaum & Kirschenbaum
Levy Learning Center
Lifespan Learning Institute
Madoff Recovery Group
Margaret Lewin, M.D.
Maria Sliwa
McCabe Coaching Group
Mish-Mish
Mobie Sports
New School of Cooking
Nina Green
oLo Brand Group
Orange House Properties
Paul Barrett
Peres Projects
Peter Pamela Rose
Pinnacle Ridge Wineries
Postal Envelope Company
Price/Waterhouse/Coopers
Puppetronics
RealTribute
Rock Creek Creative
Rockwood Capital
Ron Shetler
Sea Fun for Kids
Shotgun Digital
Spiritual Revolution
Steven Scott.tv
Subarashii Kudamono
SunSpa LA
Trademark Talent
US Blueberry Council
VCA Talent
Wanna Buy a Watch?
Wigs by Renate
Wines of Subarashii
Whole Coaching
Wonderful Fruit

---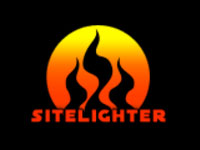 ---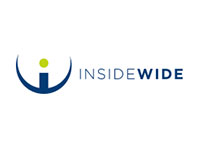 ---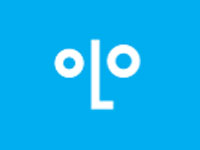 ---